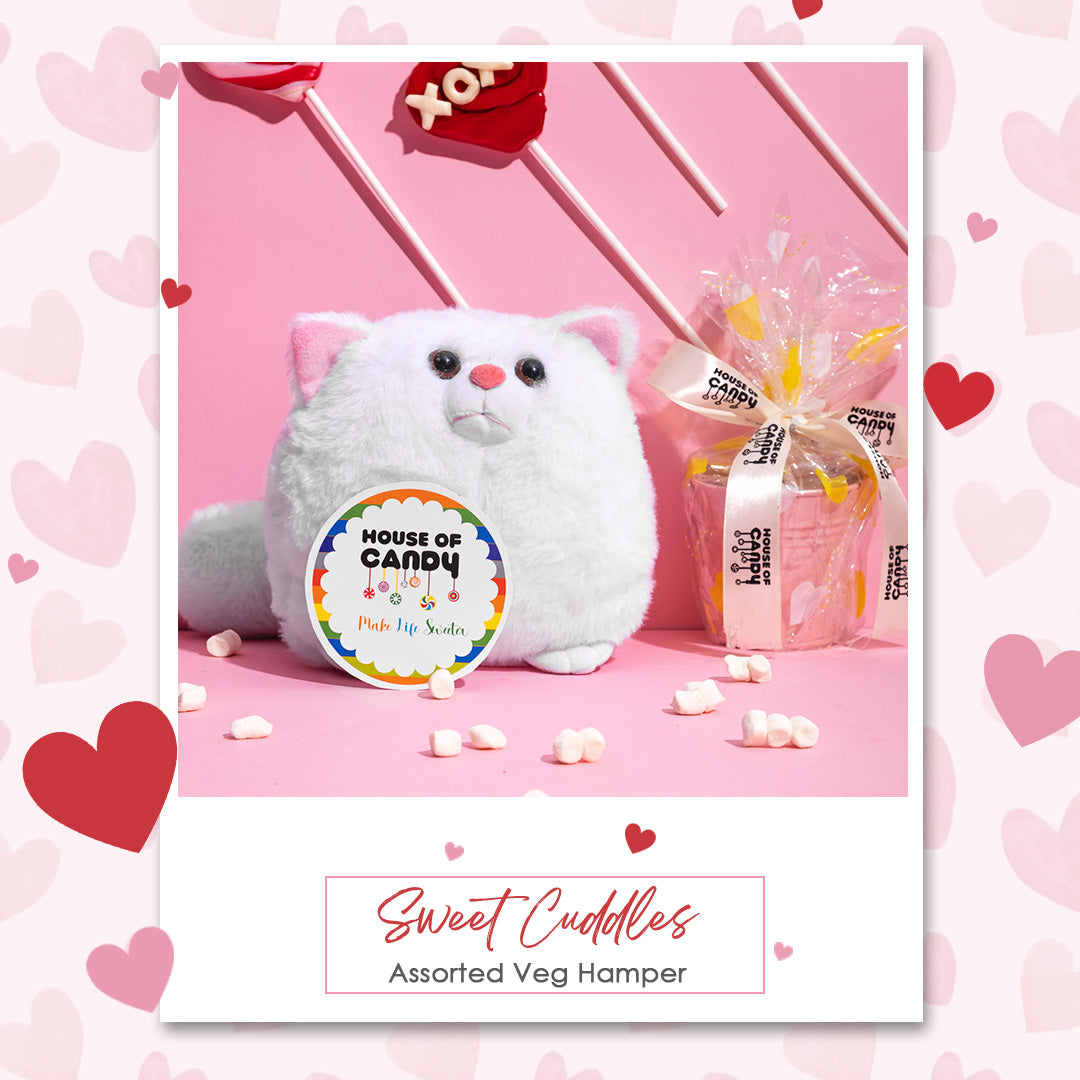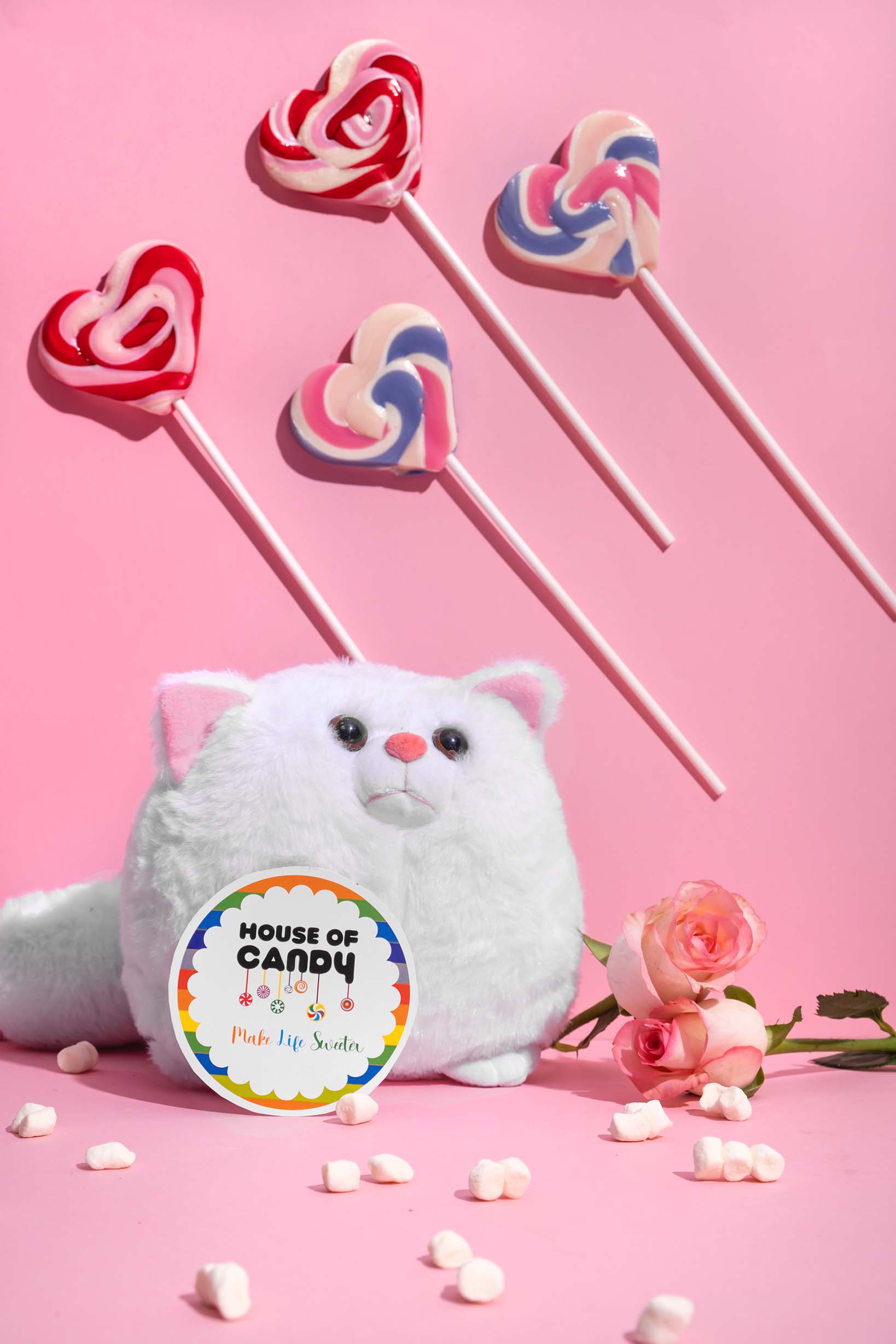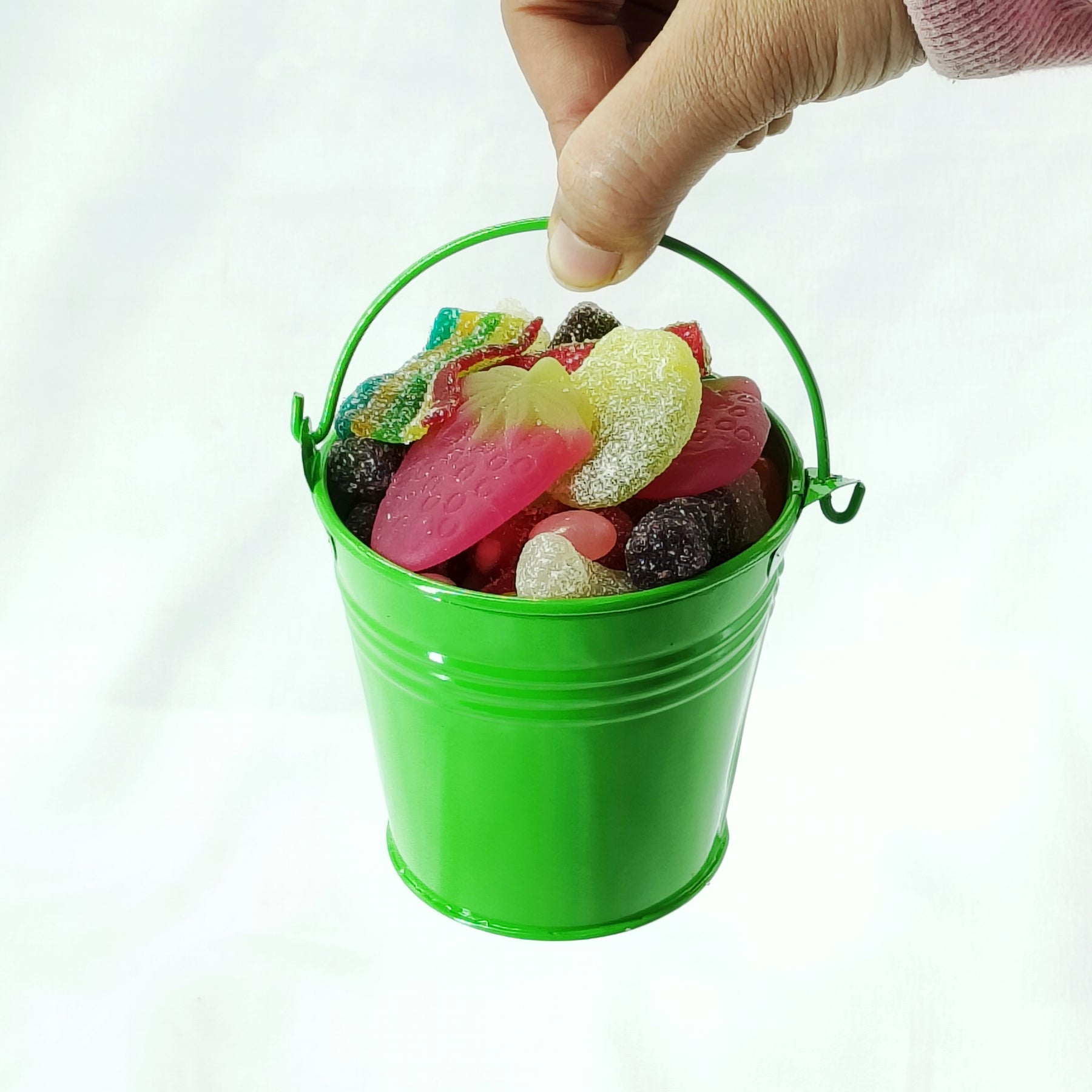 Sweet Cuddles Assorted Veg Hamper
Your order will be delivered within a maximum of 3 to 4 Business days.
SKU: BU035; Categories: Gift Box; Tag: Veg
Warmest hugs and sweetest candies are on your way. Our Coco American cat can steal your heart and candies will leave you asking for more. It's a perfect gift for every occasion as you can't go wrong with soft toys and candies.
One Coco American Cat (Size 6cm x 6cm)
One Assorted Veg Treat Bucket.
Total Net Weight: 200gms
Ingredients: Assorted Veg Treat Bucket- Sugar, glucose syrup, wheat starch, water, modified maize starch, acids: E260, E270, E296; modified potato starch, caramel syrup, flavoring.
Manufactured by: VALEO CONFECTIONERY LTD. VICARAGE LANE, MARTON BLACKPOOL FY4 4NQ, UNITED KINGDOM
Country of origin: UNITED KINGDOM
Net Weight: 400gms
Nutritional Information (per 100gm): Energy (kcal) 316, Protein (g) 0.1, Carbohydrates (g) 73, Total Sugar (g) 52, Added sugar (g) 50, Total Fat (g) 0.1, Saturated Fat (g) 0, Trans Fat (g) 0, Sodium (mg) 0.01.
Imported and Repacked by: SAMKAN PRODUCTS PRIVATE LIMITED. 1214,12TH FLOOR, MODI TOWER 98, NEHRU PLACE, NEW DELHI 110019 INDIA.
Allergy Information: For allergens, please check the ingredient list.
Best Before: Refer to the White Label sticker on the package for expiry details.