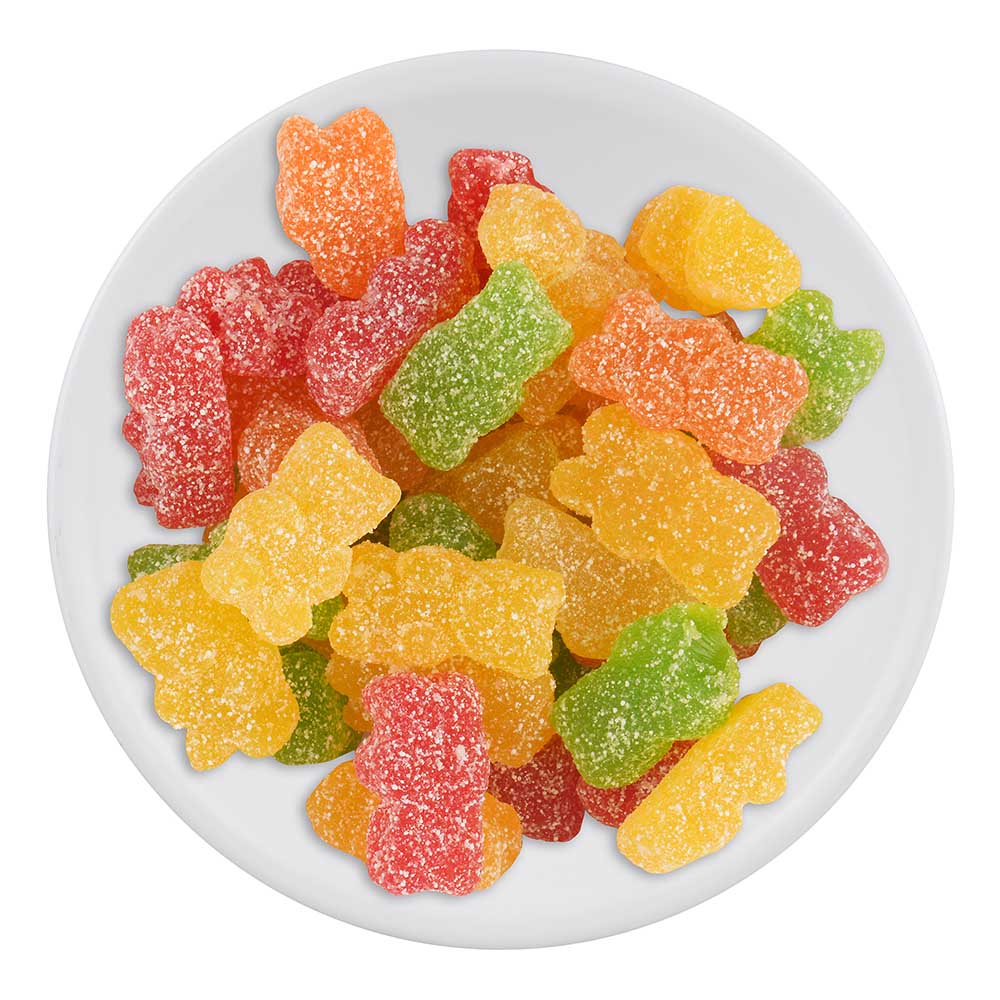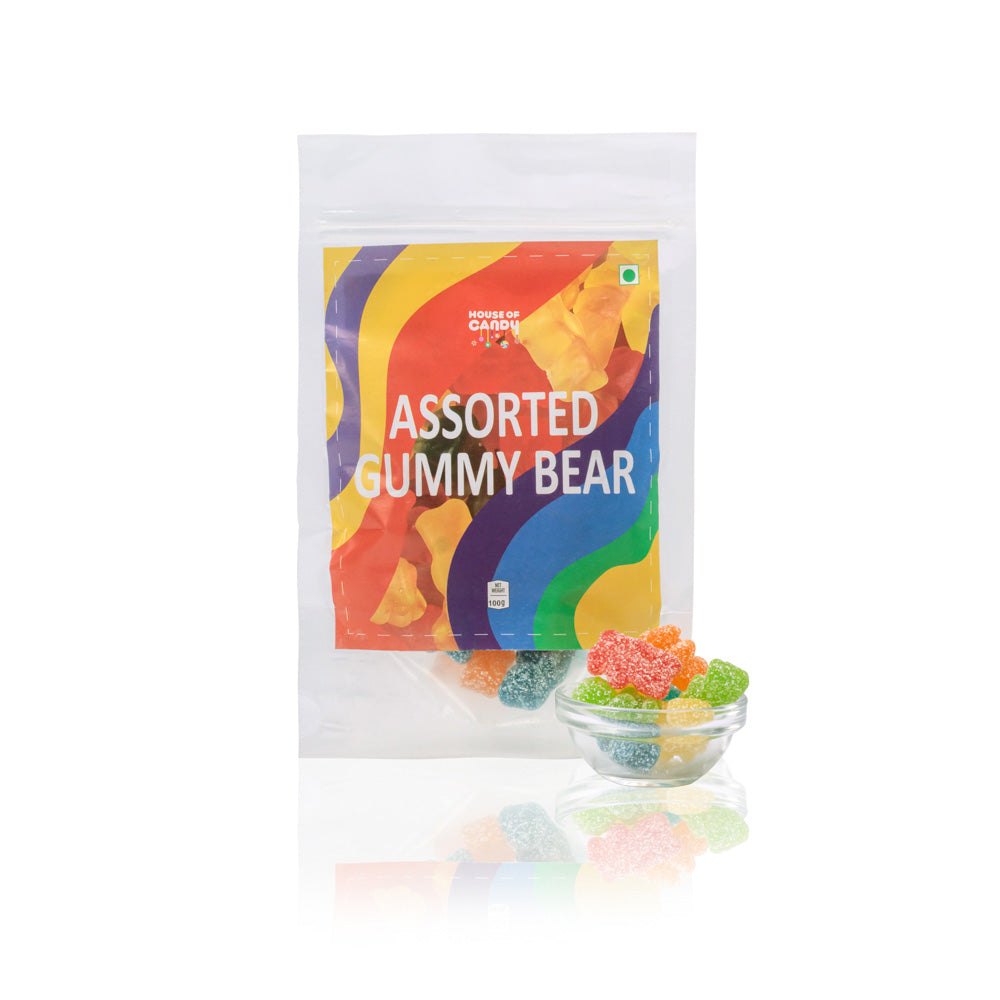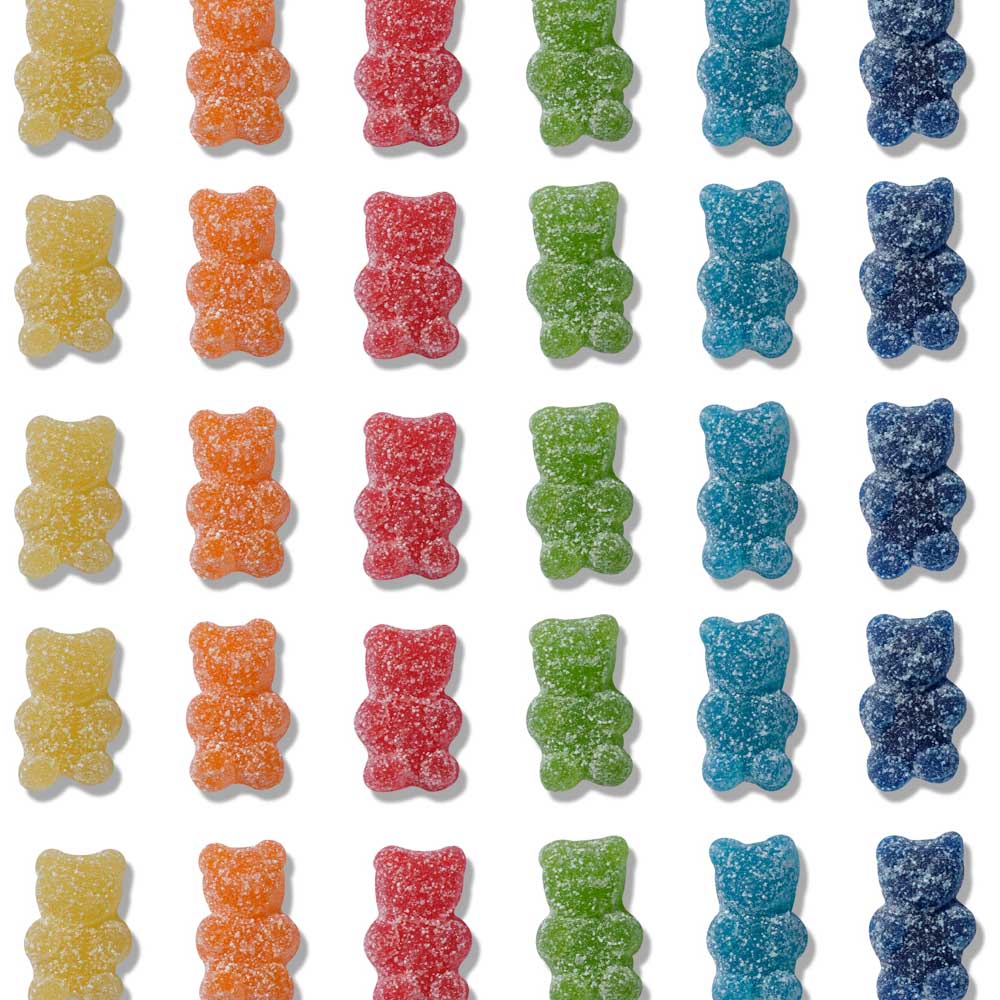 Assorted Gummy Bear
Your order will be delivered within a maximum of 3 to 4 Business days.
SKU: Fizzy150: Category: Fizzy: Tag: Veg

Treat your young ones and elders with these soft, plump, and tempting bears that have an appetizing taste and soft and gummy texture. Moreover, their long shelf life enables you to store them in jars to feast on some of them daily.
These gummy bears have a mixed juicy flavour that leaves an amazing fizzy feeling on your taste.
It proves to be an ideal gift for children on special occasions like Christmas, birthdays, etc. or you can just give them these candies to make them happy.
These cute bear shaped candies have a thick covering of jelly that will attract both kids and adults towards them.
Net Weight: 100gms
Ingredients: Sugar, Glucose Syrup, Corn Starch, Water, Acids (Citric Acid INS330, Malic Acid INS296) Acidity Regulator (Trisodium Citrate INS 331 (iii)), Flavourings, Colours (INS102, INS129, INS133, INS132). Contains Permitted Synthetic Colors [INS102, INS129, INS133, INS132] And Added Flavours (Nature Identical Flavouring Substances)
Manufactured By: RODOVIA RS-130, BAIRRO MOINHOS, LAJEADO-RS BRAZIL.
Imported and Repacked By: SAMKAN PRODUCTS PRIVATE LIMITED. 1214,12TH FLOOR, MODI TOWER 98, NEHRU PLACE, NEW DELHI 110019 INDIA.
Allergy Info: For allergens, please check the ingredient list.
Best Before: Refer to the White Label sticker on the package for expiry details.
Country of Origin: Brazil
Nutritional Information (per 100gm)
Energy (kcal) 345, Protein (g) 0, Carbohydrates (g) 85, Total Sugar (g) 75 ,  Added sugar (g) 76  , Total Fat (g) 0  , Saturated Fat (g) 0 ,  Trans Fat (g) 0 Sodium (mg) 0.03