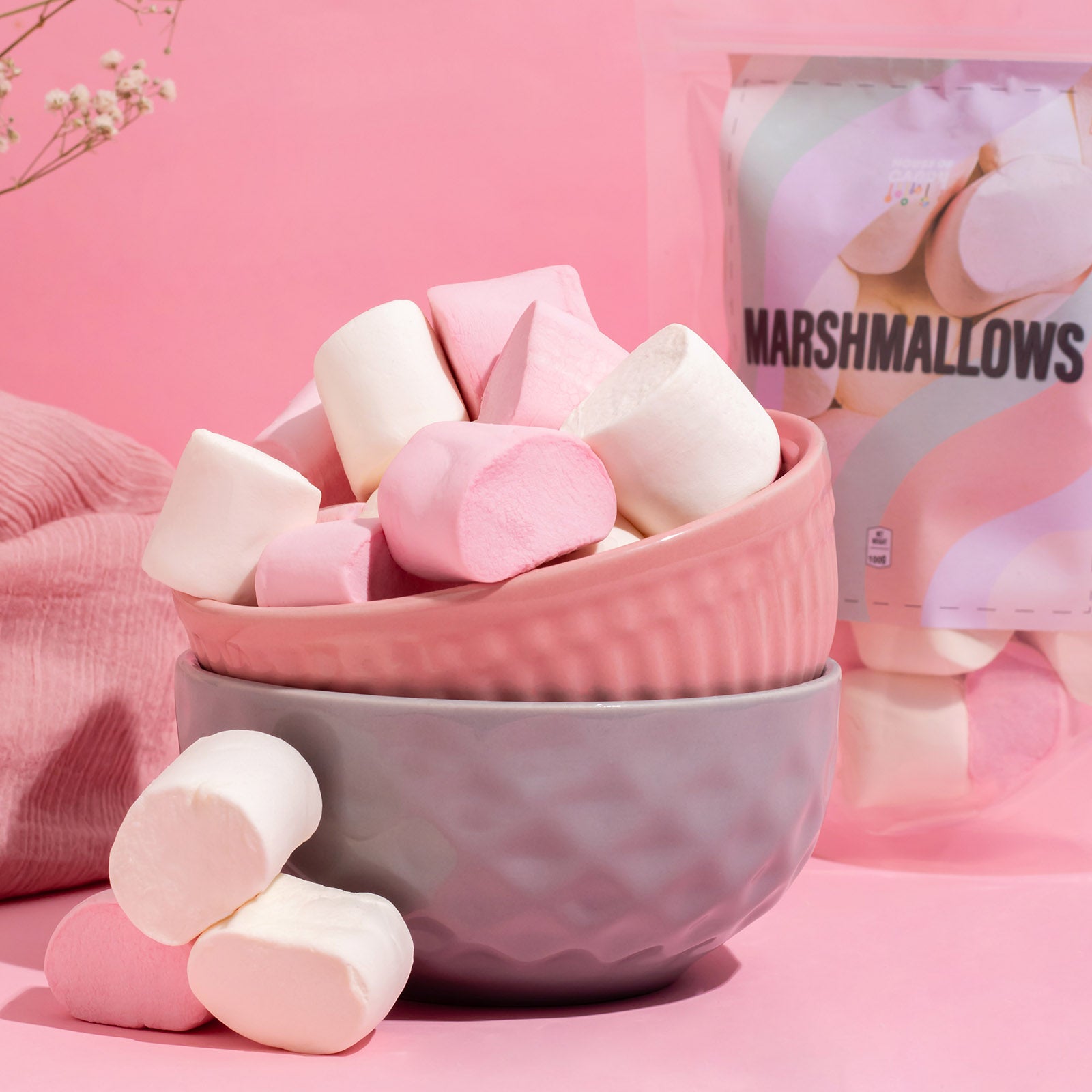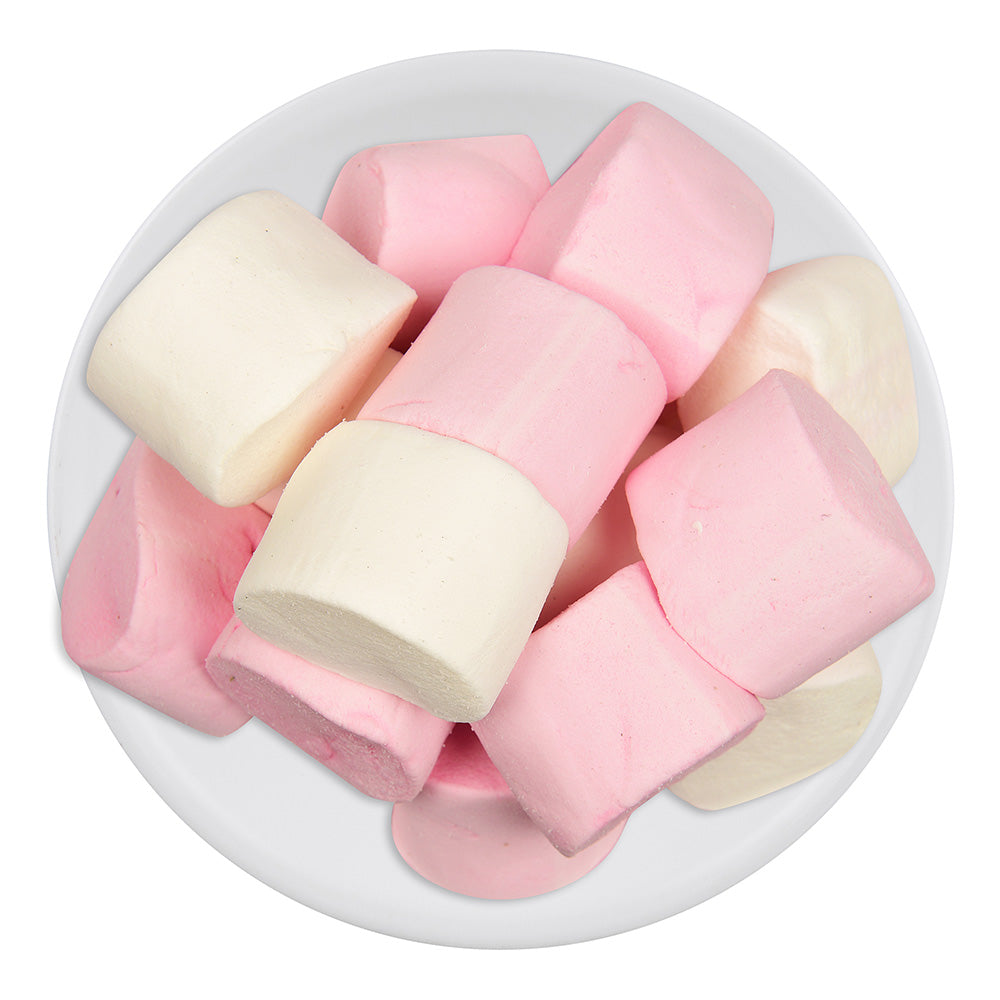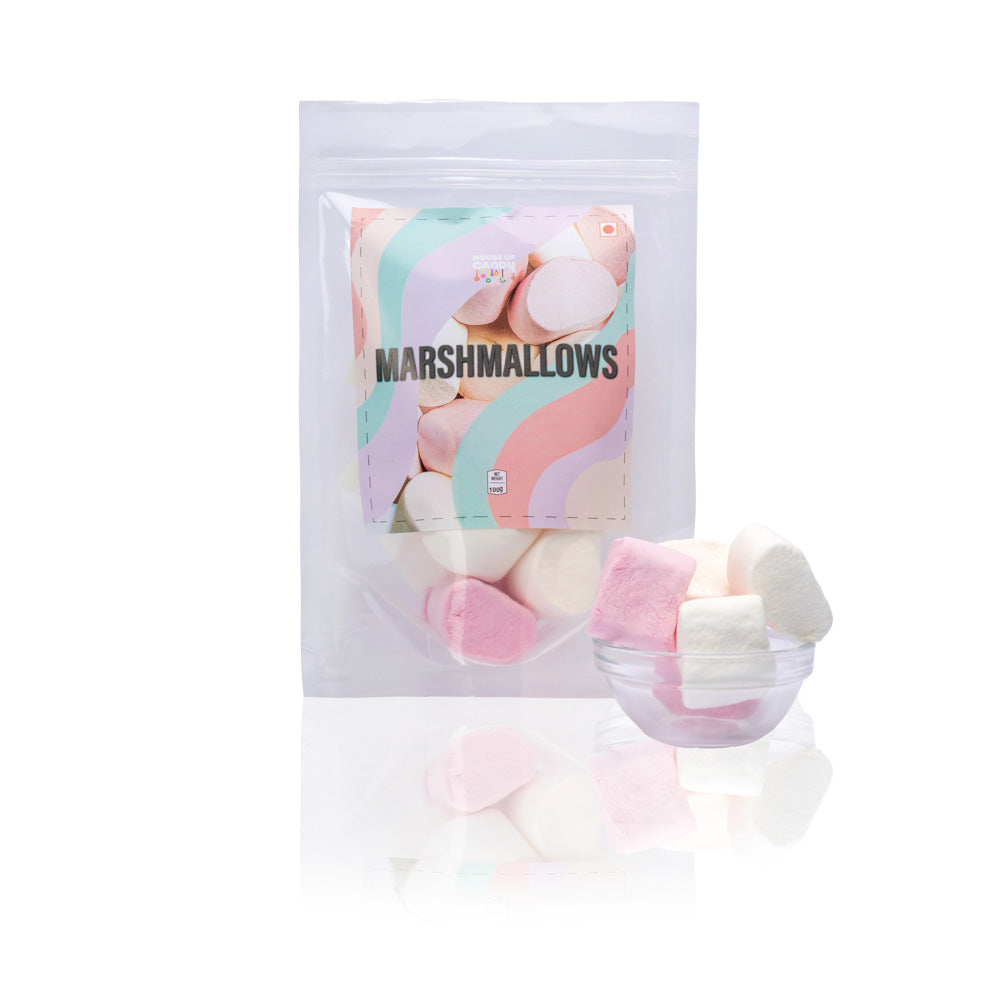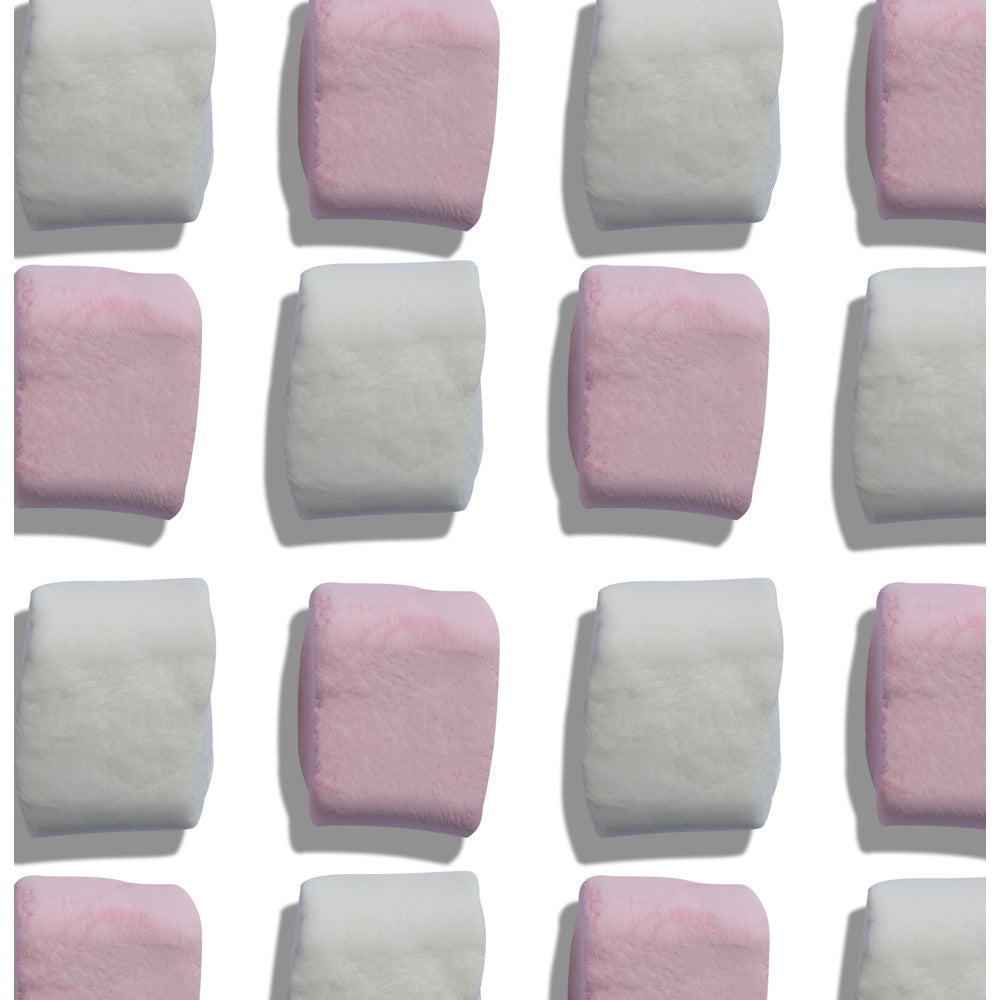 Pink & White Marshmallows
Your order will be delivered within a maximum of 3 to 4 Business days.
SKU: MM120 ; Categories: Marshmallows ;  Tags: Non-Veg 

The House of Candy's Pink and White tube are the soft fluffy marshmallows that kids love, adults adore and the desserts desire. These are the ultimate party hits, gift items and the best festival fetish.
Soft puffy marshmallows, sans the artificial colours, are anytime snacks for kids.
Chewy and extremely soft in texture, nobody can stop at one.
Anytime party popper, the colours liven up space and are appealing to children.
The best addition to a cup of hot steaming chocolate.
Net Weight: 100gm
Ingredients: Glucose-fructose syrup, sugar, water, gelatine (pork), anti-caking agent: maize starch (silicon dioxide INS551), flavouringContains Added Flavours (Nature Identical Flavoring , substances)
Manufactured By: ASTRA SWEETS NV, BLEUKENLAAN 18, 2300 TURNHOUT, BELGIUM
Imported and Repacked By: SAMKAN PRODUCTS PRIVATE LIMITED. 1214,12TH FLOOR, MODI TOWER 98, NEHRU PLACE, NEW DELHI 110019 INDIA.
Allergy information: For allergens, please check the ingredient list.
Best Before: Refer to the White Label sticker on the package for expiry details.
Country of Origin: Belgium
Nutritional Information (per 100gm)
Energy (kcal) 323 Protein (g) 5.5 Carbohydrates (g) 76 Total Sugar (g) 65 Added sugar (g) 61 Total Fat (g) 0 Saturated Fat (g) 0 Trans Fat (g) 0 Sodium (mg) 0.03