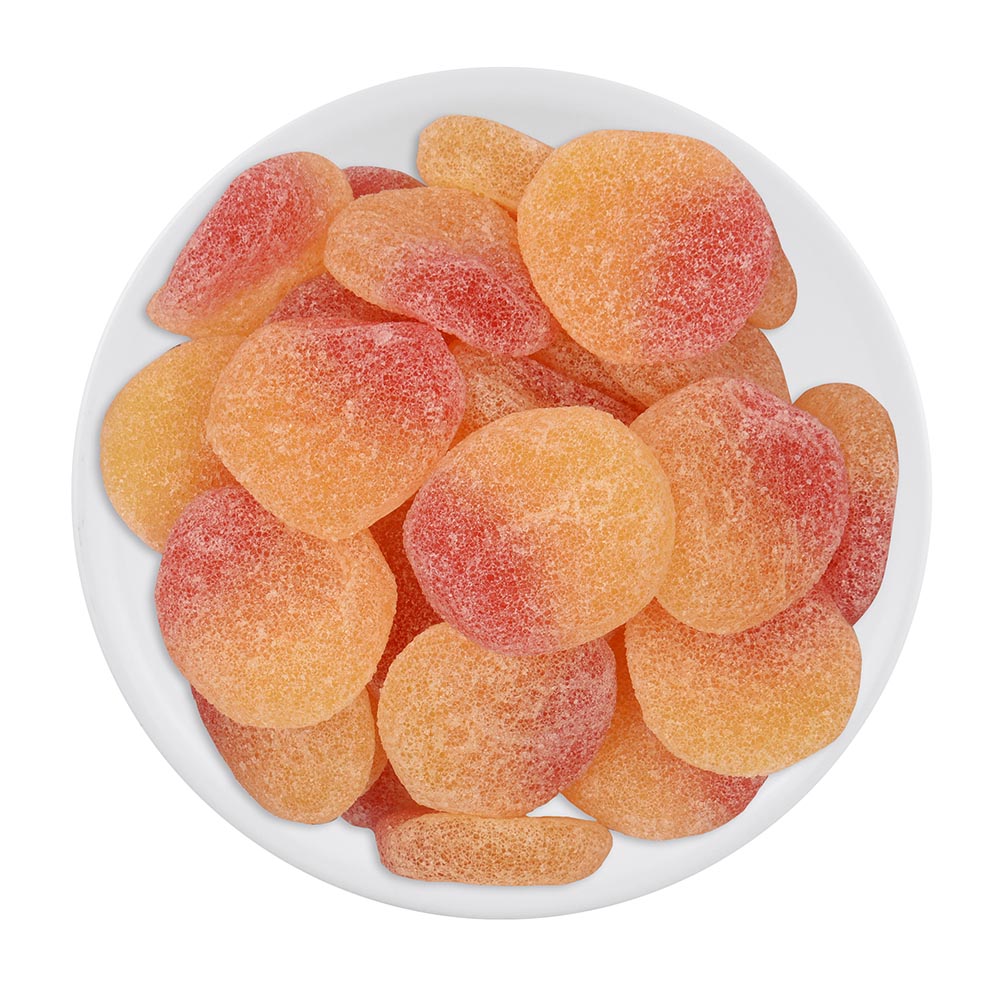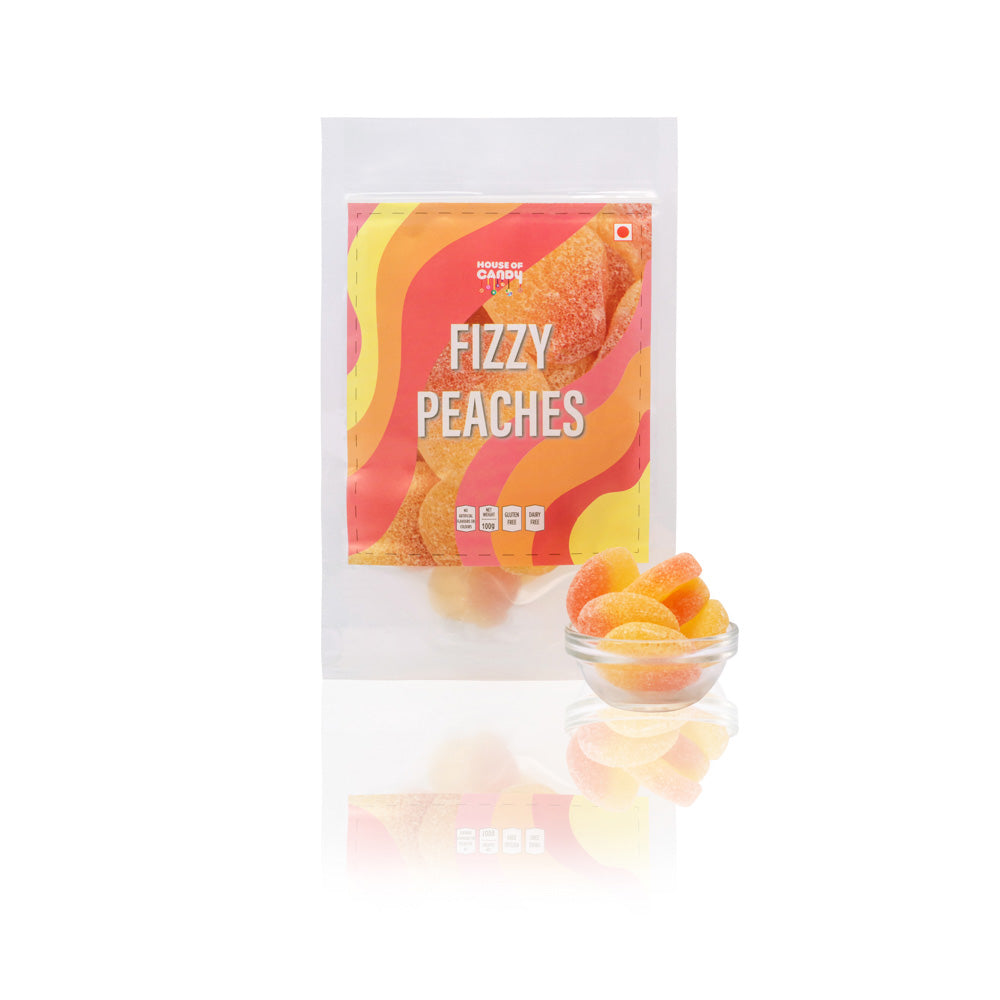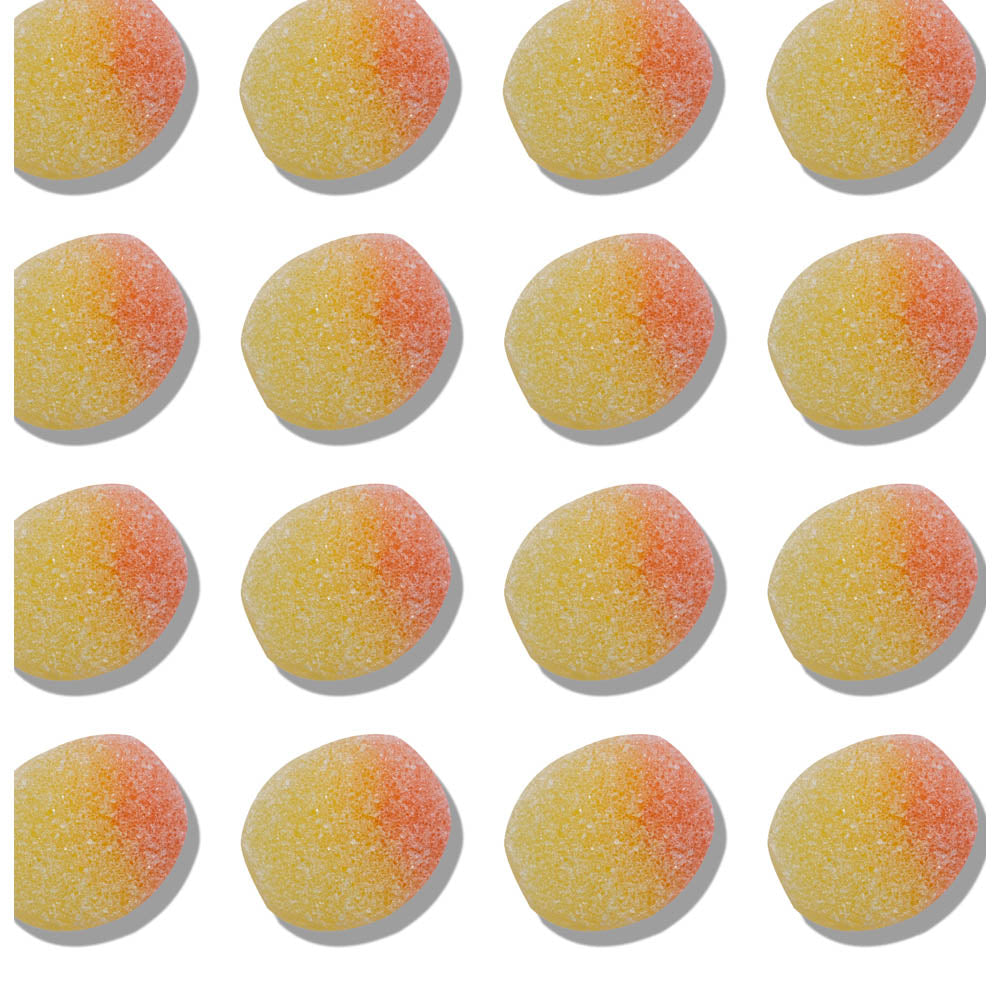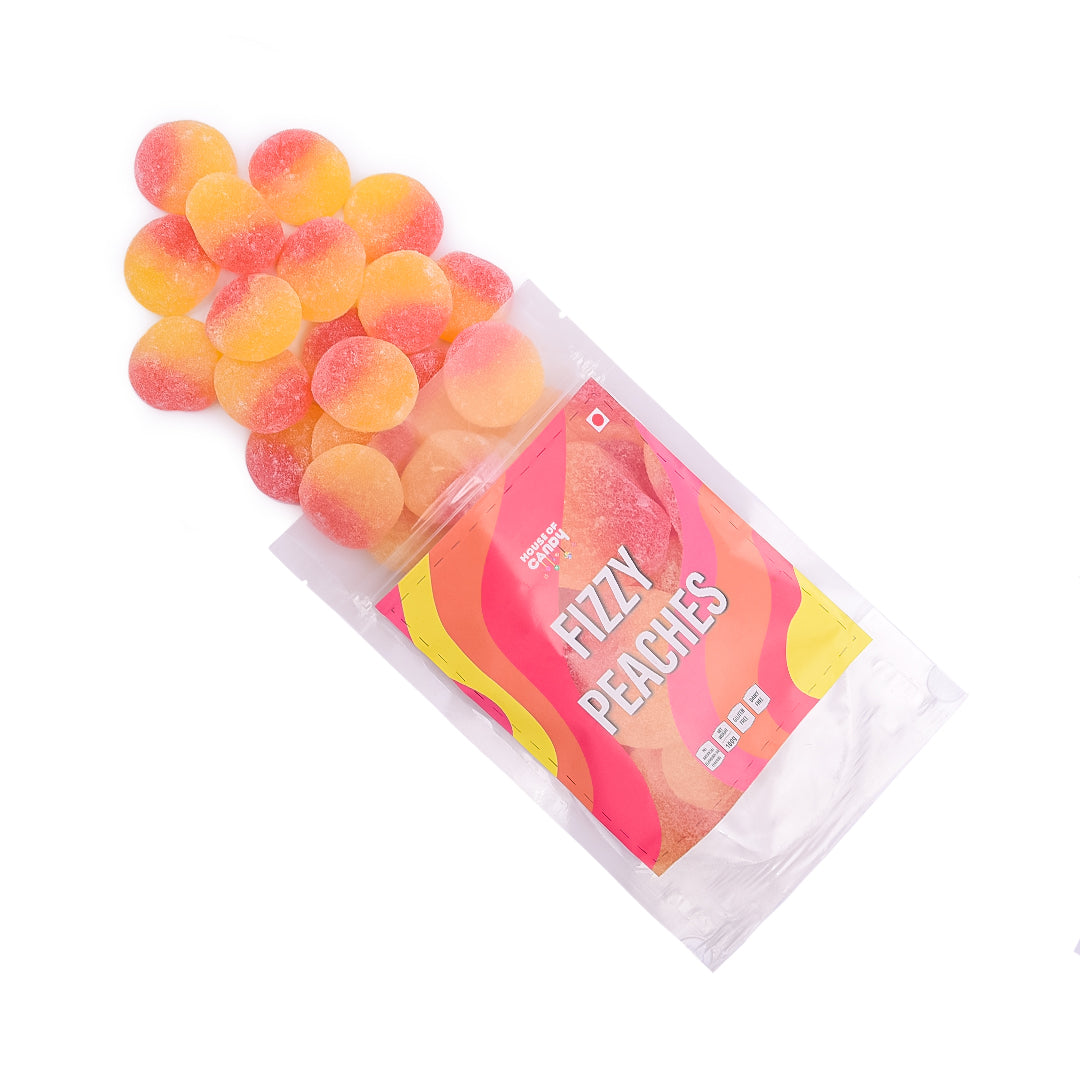 Fizzy Peaches
Your order will be delivered within a maximum of 3 to 4 Business days.
SKU: Fizzy114; Category: Fizzy; Tags: Non-veg
These Fizzy Peach candies from the House of Candy will create a blast of peachy flavour in your mouth and your kids will love to eat these healthy dairy-free candies. Dusted with sugarcoat, you will not be able to resist these candies for long. Its soft texture makes it easy on your gums.
It is a combination of sweet and tangy flavours. 
They are ideal for parties and brighten up your mood during festive occasions. You can use them as dessert toppings as well.
These are peachy shaped candies. 
Net Weight: 100gm
Ingredients: Sugar, Sugar, Glucose syrup, Water, Gelatine (Pork), Maltodextrin, Acid (Citric Acid INS 330), Flavouring, Vegetable concentrate (Black Carrot), Colours (Curcumin INS100).
Contains Permitted Synthetic Colors [INS100] And Added Flavours (Nature Identical Flavouring Substances)
Manufactured By: ASTRA SWEETS NV, BLEUKENLAAN 18, 2300 TURNHOUT, BELGIUM
Imported and Repacked By: SAMKAN PRODUCTS PRIVATE LIMITED. 1214,12TH FLOOR, MODI TOWER 98, NEHRU PLACE, NEW DELHI 110019 INDIA.
Allergy information: For allergens, please check the ingredient list.
Best Before: Refer to the White Label sticker on the package for expiry details.
Country of Origin: Belgium
Nutritional Information (per 100gm)
Energy (kcal) 330, Protein (g) 0, Carbohydrates (g) 78, Total Sugar (g) 60, Added sugar (g) 57, Total Fat (g) 0, Saturated Fat (g) 0, Trans Fat (g) 0, Sodium (mg) 0.01