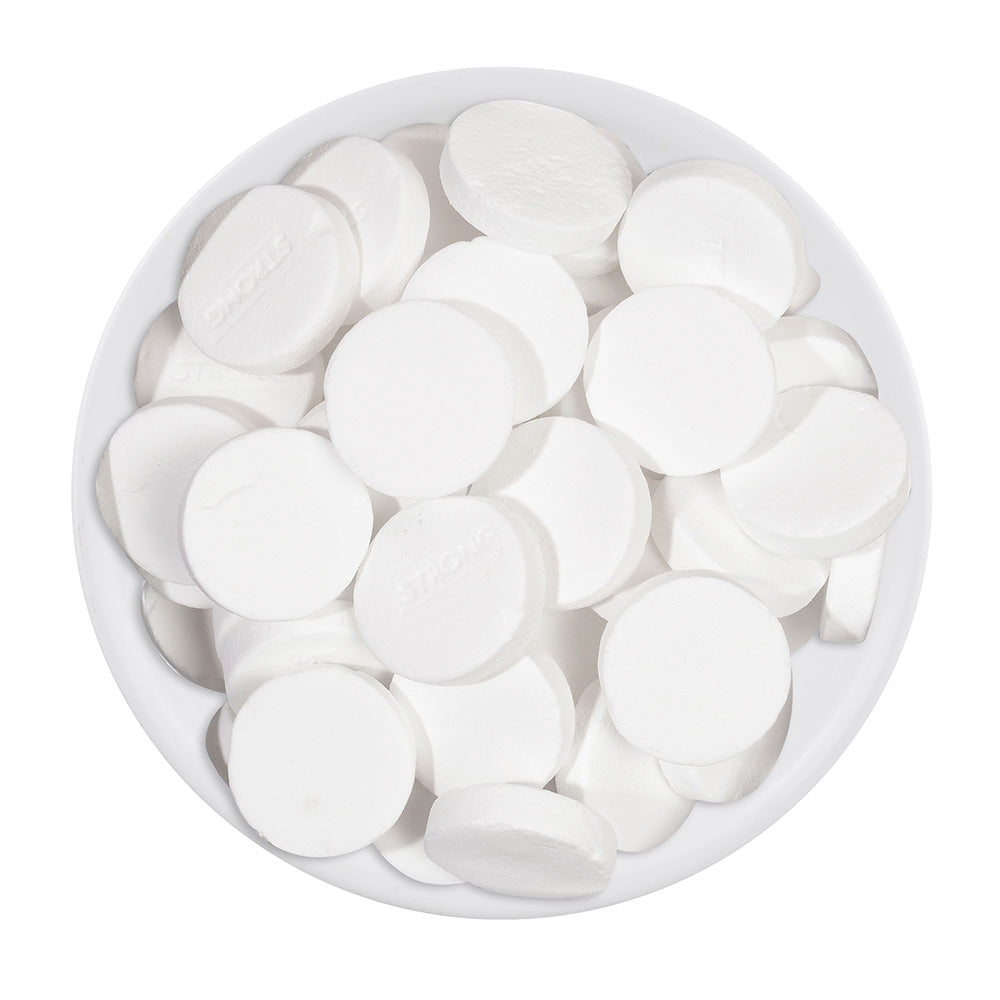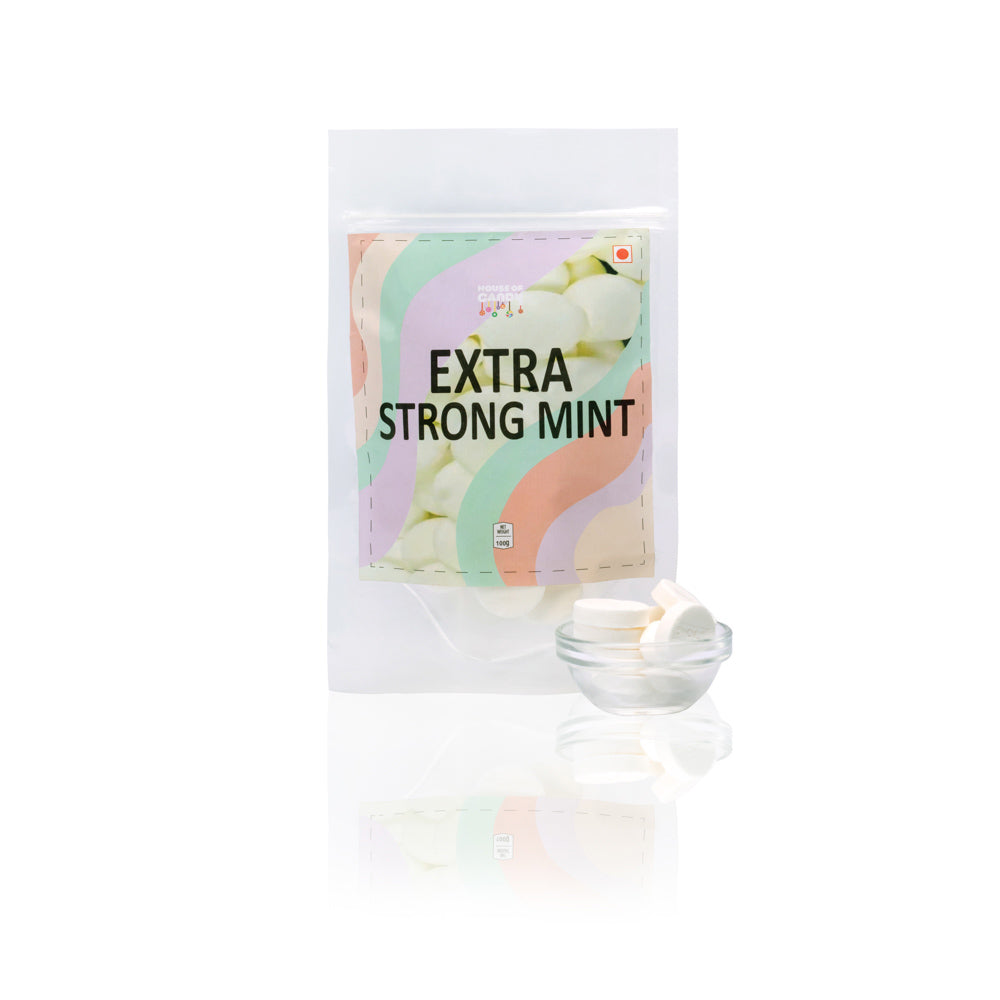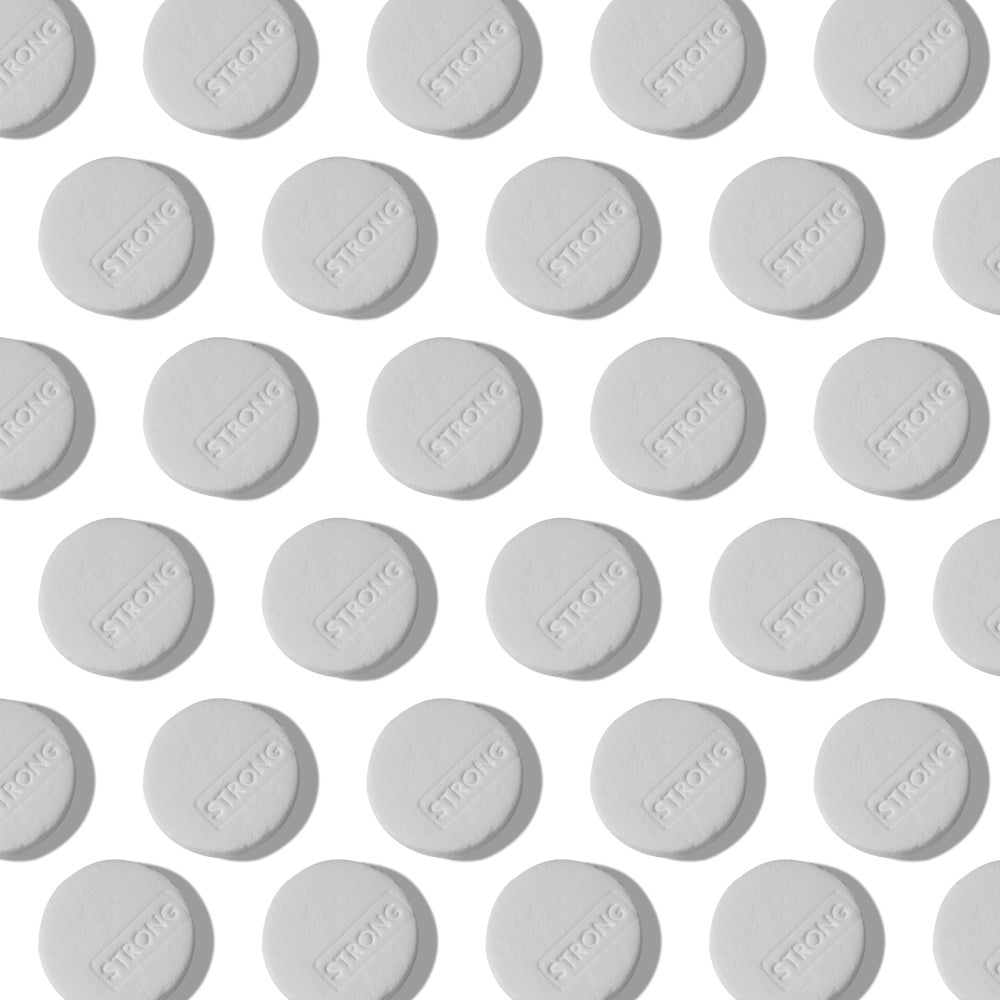 Extra Strong Mints
Your order will be delivered within a maximum of 3 to 4 Business days.
SKU: HB108; Categories: Hard Boil; Tag: Non-Veg
This Extra Strong Mint creates a wave of freshness inside your mouth. It is suitable for people of all age groups, from children to adults as it gives a perfect kickstart to their day. A dose of this hard-boiled candy will take you on a nostalgic trip. It will help you keep away from foul odour for a long period as it does not dissolve easily.
It has a double coat of mint which gives you a long-lasting minty and fresh flavour.
These candies are suitable for all kinds of occasions and prove to be a perfect companion for your trips and tours.
It is a round flat shaped mint candy.
Net Weight: 100gm
Ingredients: Sugar, dextrose, glucose syrup, flavourings, peppermint oil, modified maize starch (INS1422). Contains Added Flavours (Nature Identical Flavouring substances)
Manufactured By: ASTRA SWEETS NV, BLEUKENLAAN 18, 2300 TURNHOUT, BELGIUM
Imported and Repacked By: SAMKAN PRODUCTS PRIVATE LIMITED. 1214,12TH FLOOR, MODI TOWER 98, NEHRU PLACE, NEW DELHI 110019 INDIA.
Allergy information: For allergens, please check the ingredient list.
Best Before: Refer to the White Label sticker on the package for expiry details.
Country of Origin: Belgium
Nutritional Information (per 100gm)
Energy (kcal) 391, Protein (g) 0.5, Carbohydrates (g) 97.1, Total Sugar (g) 95.6, Added sugar (g) 94, Total Fat (g) 0, Saturated Fat (g) 0, Trans Fat (g) 0, Sodium (mg) 0.01