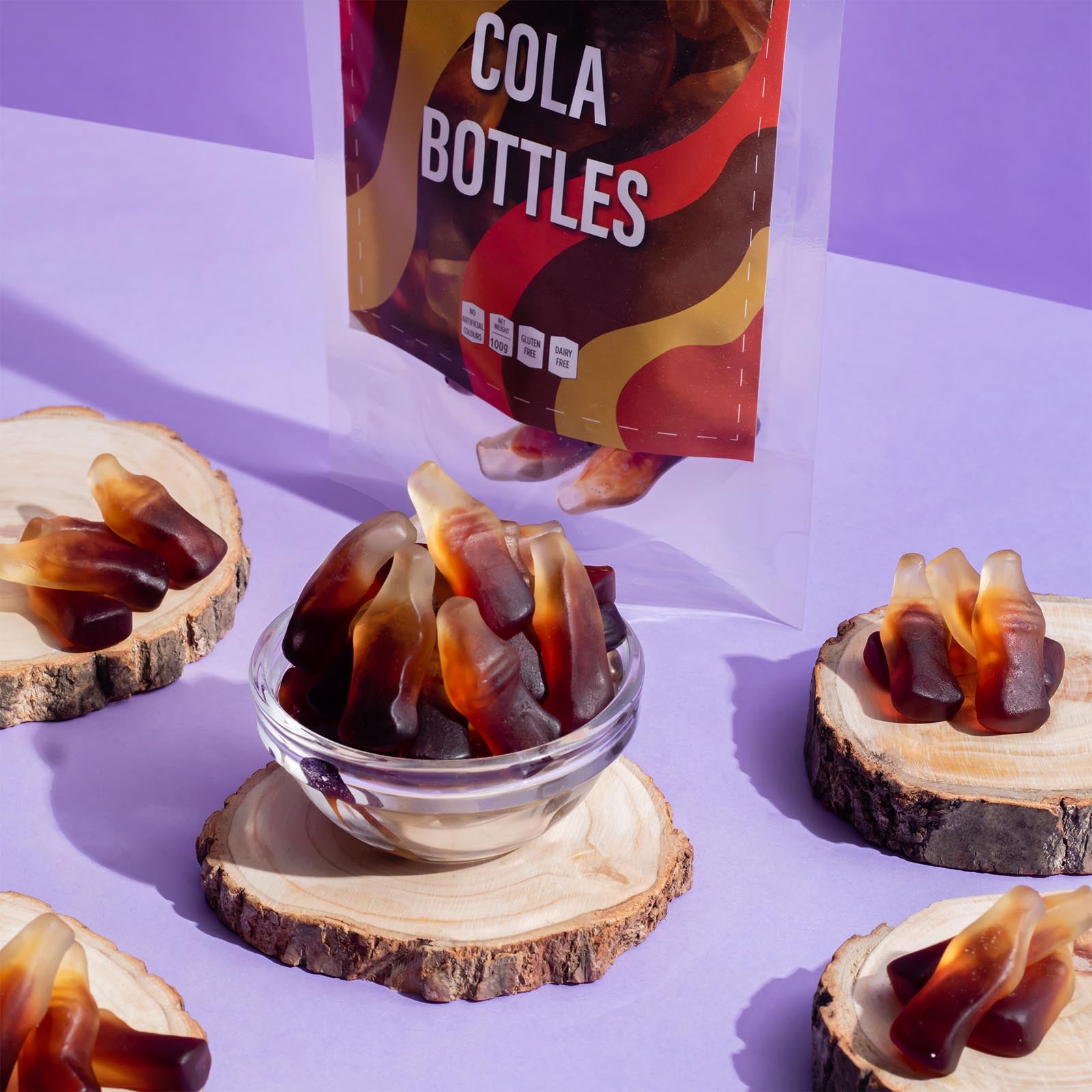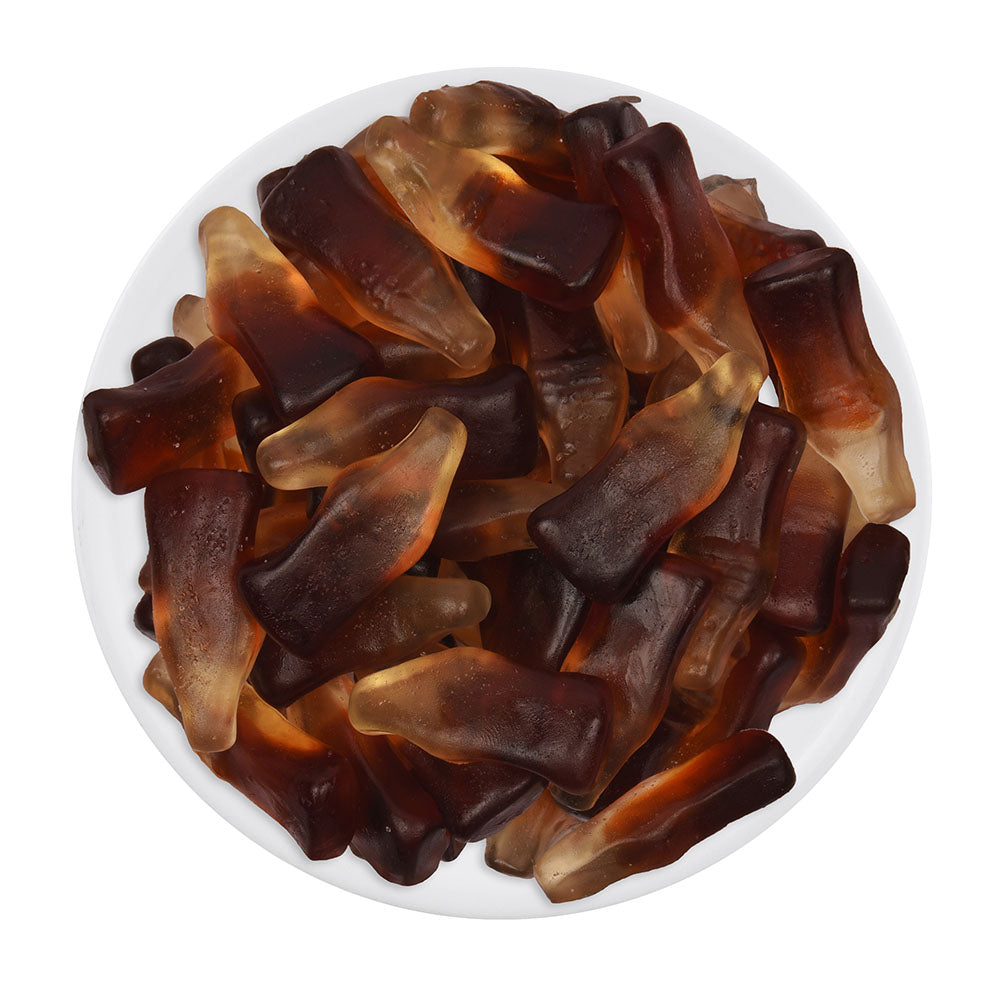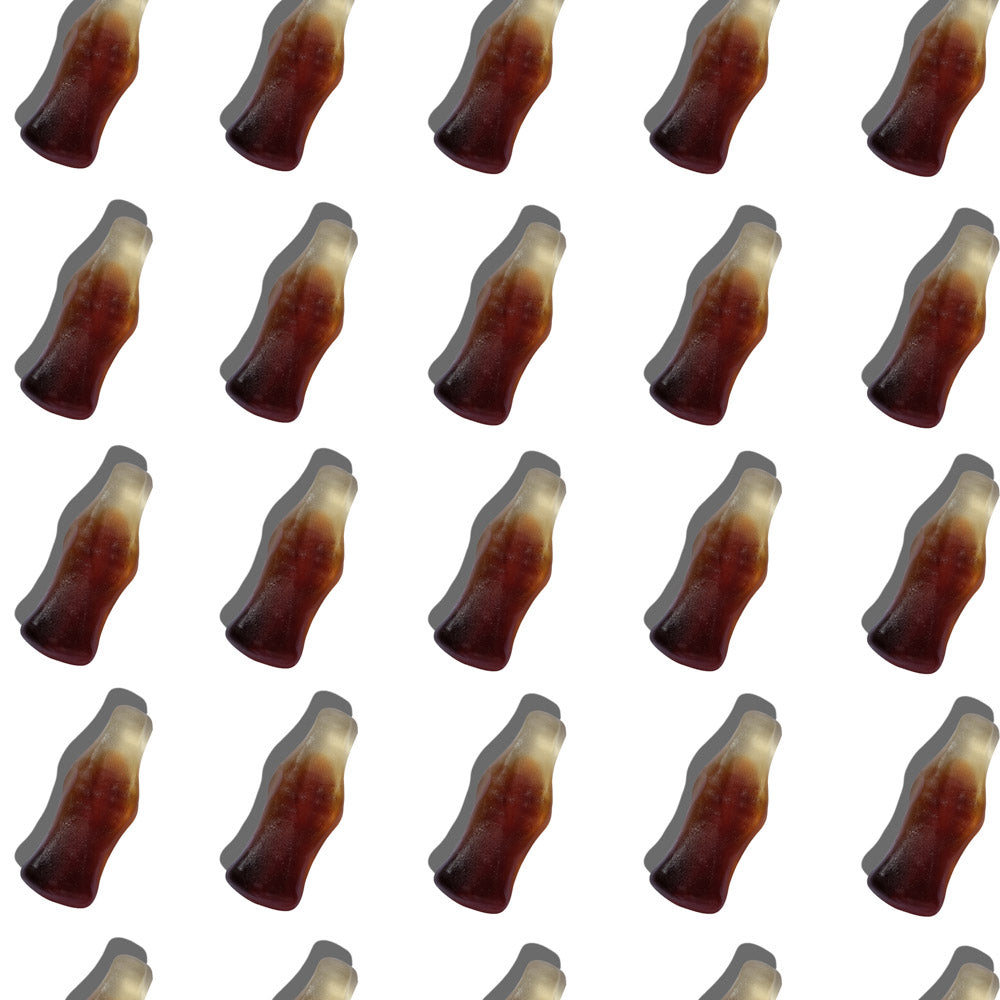 Cola Bottles
Your order will be delivered within a maximum of 3 to 4 Business days.
SKU: GJ160; Category: Gums and Jellies; Tag: Non-Veg
The Cola bottle shaped jellies will attract the attention of your kids as soon as they see them. These dairy-free cola bottle candies prove to be a healthy snacking option for all age groups. They are chewable which makes them easy on your gums.
Sweet, sour, and fizzy flavours make these an alternative for soda cravings.
These instant party hits can be bowled up in nooks acting as easy munch-on. You can replace the traditional cherry with these for cake toppings.
These bottles are exactly shaped like cola bottles.
Net Weight: 100gms
Ingredients: Glucose syrup, sugar, water, gelatine (pork), citric acids: (INS 330), lactic acid: (INS 270), malic acid (INS 296), maltodextrin, caramel syrup, flavouring, vegetable oil (coconut), glazing agent: carnauba wax (INS 903). Contains Added Flavours (Nature Identical Flavouring Substances)
Manufactured By: ASTRA SWEETS NV, BLEUKENLAAN 18, 2300 TURNHOUT, BELGIUM
Imported and Repacked By: SAMKAN PRODUCTS PRIVATE LIMITED. 1214,12TH FLOOR, MODI TOWER 98, NEHRU PLACE, NEW DELHI 110019 INDIA.
Allergy information: For allergens, please check the ingredient list.
Best Before: Refer to the White Label sticker on the package for expiry details.
Country of Origin: Belgium
Nutritional Information (per 100gm)
Energy (kcal) 326 , Protein (g) 5.9 , Carbohydrates (g) 74.2 ,  Total Sugar (g) 52.3 ,  Added sugar (g) 50.8 Total Fat (g) 0.2 , Saturated Fat (g) 0 , Trans Fat (g) 0, Sodium (mg) 0.3