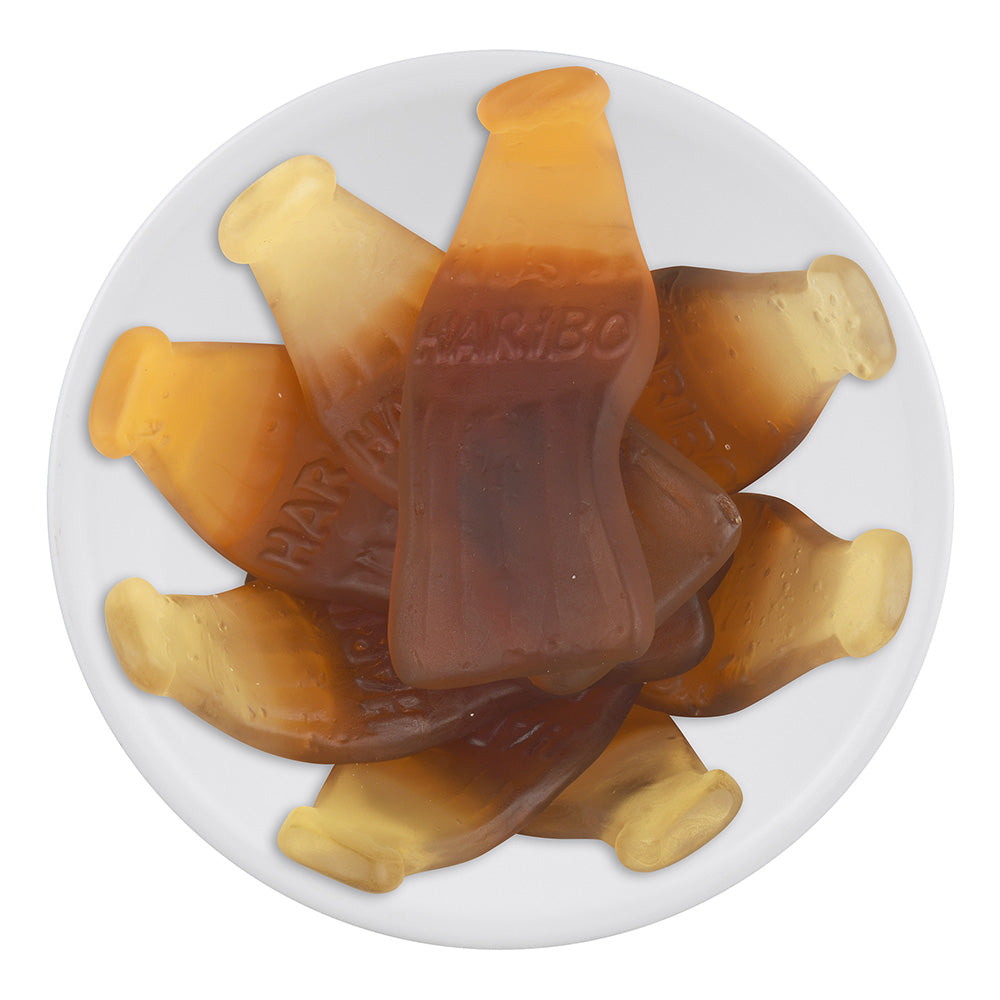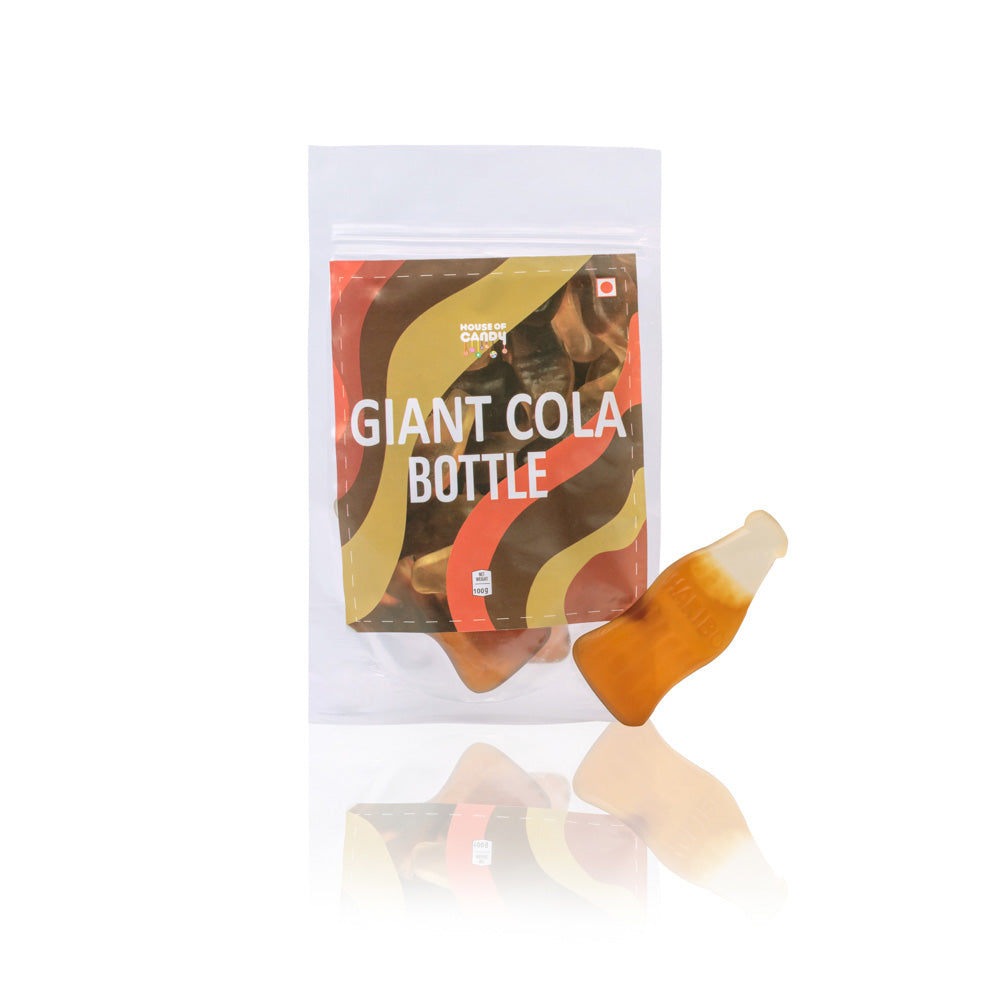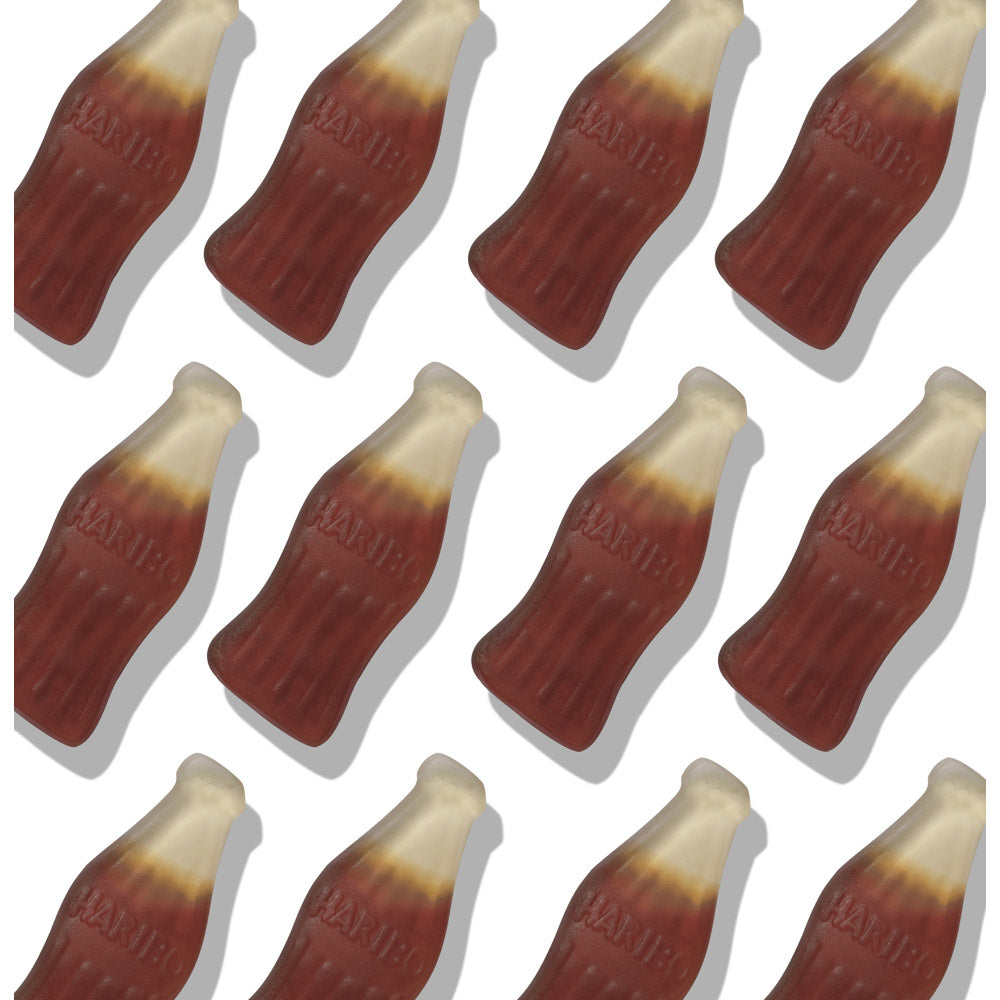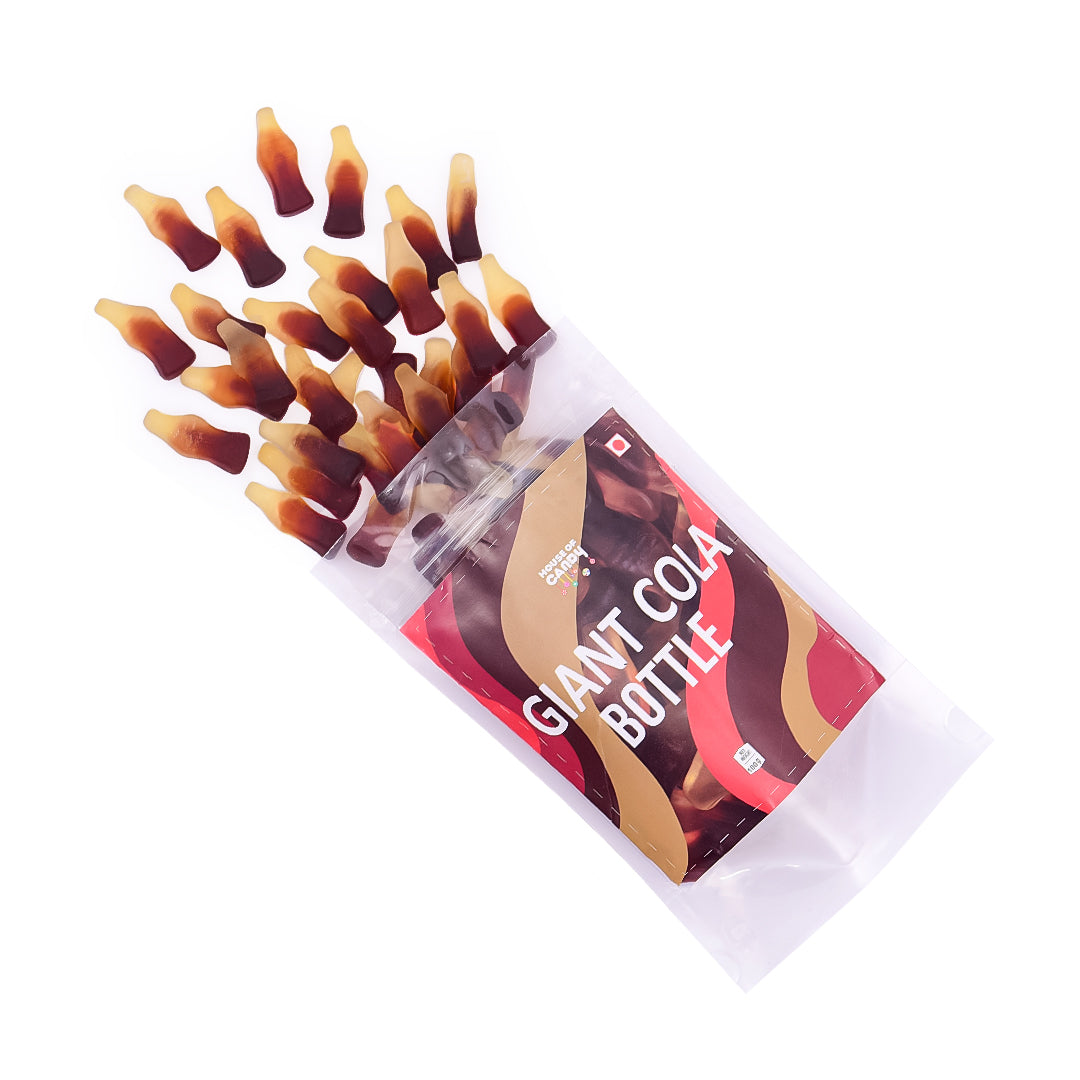 Giant Cola Bottle
Your order will be delivered within a maximum of 3 to 4 Business days.
SKU number – GJ161 ; Category – Gums & Jellies ; Tag: Non-Veg

Munch on these extra gummy cola candies and their hard texture makes them ideal for teething kids as well. Their shelf life extends up to 18 months which means that you can store them in your candy jar to devour them whenever your taste buds crave for the sweetness of cola.
It has a sugary sweet taste with a fizzy after taste that leaves you amazed.
You can give it to your kids if they like cola as it proves to be a healthy alternative for sure.
These are huge cola bottle shaped candies.
Net Weight: 100gm
Ingredients: Glucose syrup; sugar; gelatine; dextrose; acid: citric acid; caramelised sugar syrup; flavouring; glazing agents: beeswax, carnauba wax.
Manufactured By: Dunhills (Pontefract) PLC, 26 Front Street, Pontefract, West Yorkshire, WF8 1NJ, United Kingdom
Imported and Repacked By: SAMKAN PRODUCTS PRIVATE LIMITED. 1214,12TH FLOOR, MODI TOWER 98, NEHRU PLACE, NEW DELHI 110019 INDIA.
Allergy information: For allergens, please check the ingredient list.
Best Before: Refer to the White Label sticker on the package for expiry details.
Country of Origin: United Kingom
Nutritional Information (per 100gm)
Energy (kcal) 343 , Protein (g) 6.9, Carbohydrates (g) 77 , Total Sugar (g) 46 , Added sugar (g) 42 , Total Fat (g) 0.5 , Saturated Fat (g) 0 , Trans Fat (g) 0 , Sodium (mg) 0.07