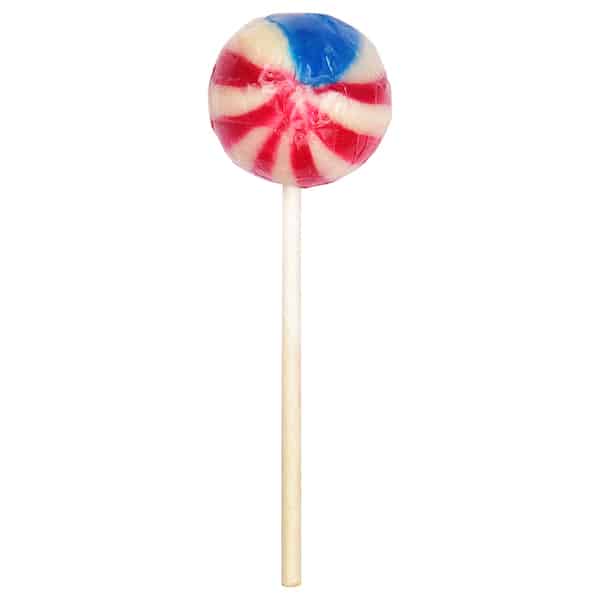 Cola Lollies (4pcs)
Your order will be delivered within a maximum of 3 to 4 Business days.
SKU: LP102; Categories: Lollipop; Tag: Veg
House of Candy Cola Lollies or cola lollipops are flavourful premium candies. They have a fruity taste and sold as lollipops and lick lollies. A delicious treat for the taste buds, the vivid colors and unique shape makes them tempting.
The fruity flavour that this candy has is very delicious, rich, savoury and luscious. Revel in their wonderful tanginess and take your tastebuds on a fun-filled adventure.
A great candy snack or food item to be taken on a picnic, a movie or a nature trek.
It is a round shaped lollipop with catchy colors
Net weight: 100 g 
Ingredients: Sugar, glucose syrup, acidity regulator (sodium bicarbonate INS 500(ii)); acids (citric acid INS330, malic acid INS296), flavouring, colours: Brilliant Blue FCF INS133. Contains Permitted Synthetic Colors [Ins 133] And Added Flavours (Nature Identical Flavouring Substances
Manufactured By: Z W C KARWIT, CZESTOCHOWSKA 93C, 62-800 KALISC, POLAND
Imported and Repacked By: SAMKAN PRODUCTS PRIVATE LIMITED. 1214,12TH FLOOR, MODI TOWER 98, NEHRU PLACE, NEW DELHI 110019 INDIA.
Allergy Information: For allergens, please check the ingredient list.
Best Before: Refer to the White Label sticker on the package for expiry details.
Country of Origin: Poland
Nutritional Information (per 100gm)
Energy (kcal) 386 , Protein (g) 0,  Carbohydrates (g) 96.4 ,  Total Sugar (g) 67 , Added sugar (g) 64 ,  Total Fat (g) 0.0, Saturated Fat (g) 0 , Trans Fat (g) 0 ,Sodium (mg) 0